Sherry Dobbin talks about cultural co-location at Ebbsfleet Garden City and a memorable meeting of the Creative Estuary Advisory Group
It all began with an 18-minute train ride from St Pancras to Ebbsfleet and then a walk through Ebbsfleet Garden City's biodiversity corridor to The Observatory, for a meeting of Creative Estuary's Advisory Group for Cultural Co-Location. Chaired by Max Farrell, the group includes a cross-section of arts, property and government leaders tasked with informing, challenging and supporting the ambition to turn the Estuary into the world's most exciting creative hub.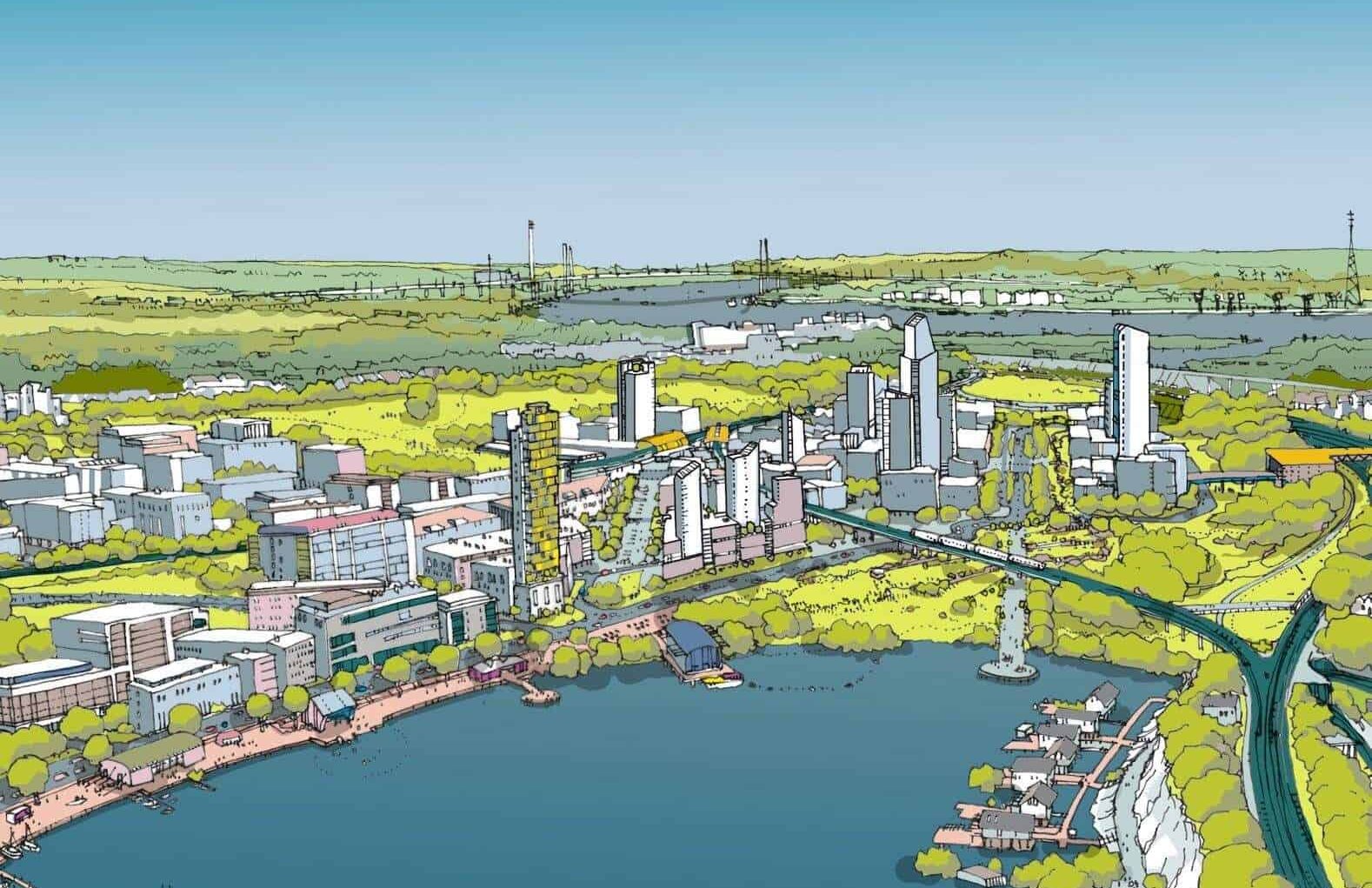 We all believe this can be done, using the hardware of spaces for cultural consumption and production and the software of levelling up social equity through creative expression. The agenda was a combination of updates and debates about pressing issues, learning lessons and knowledge-sharing. Laura Bailey and Kevin McGeough took us through an impressive inventory of the Ebbsfleet Development Corporation's achievements to date.
They have enabled this to happen through a combination of meanwhile activation and co-design, impacting at early stages to feed into larger masterplan phases and "the brand of Creative Estuary (attracting) a higher-level of consultants". We quickly got into a debate about how to capture this, understand what makes it work and where the common challenges lie.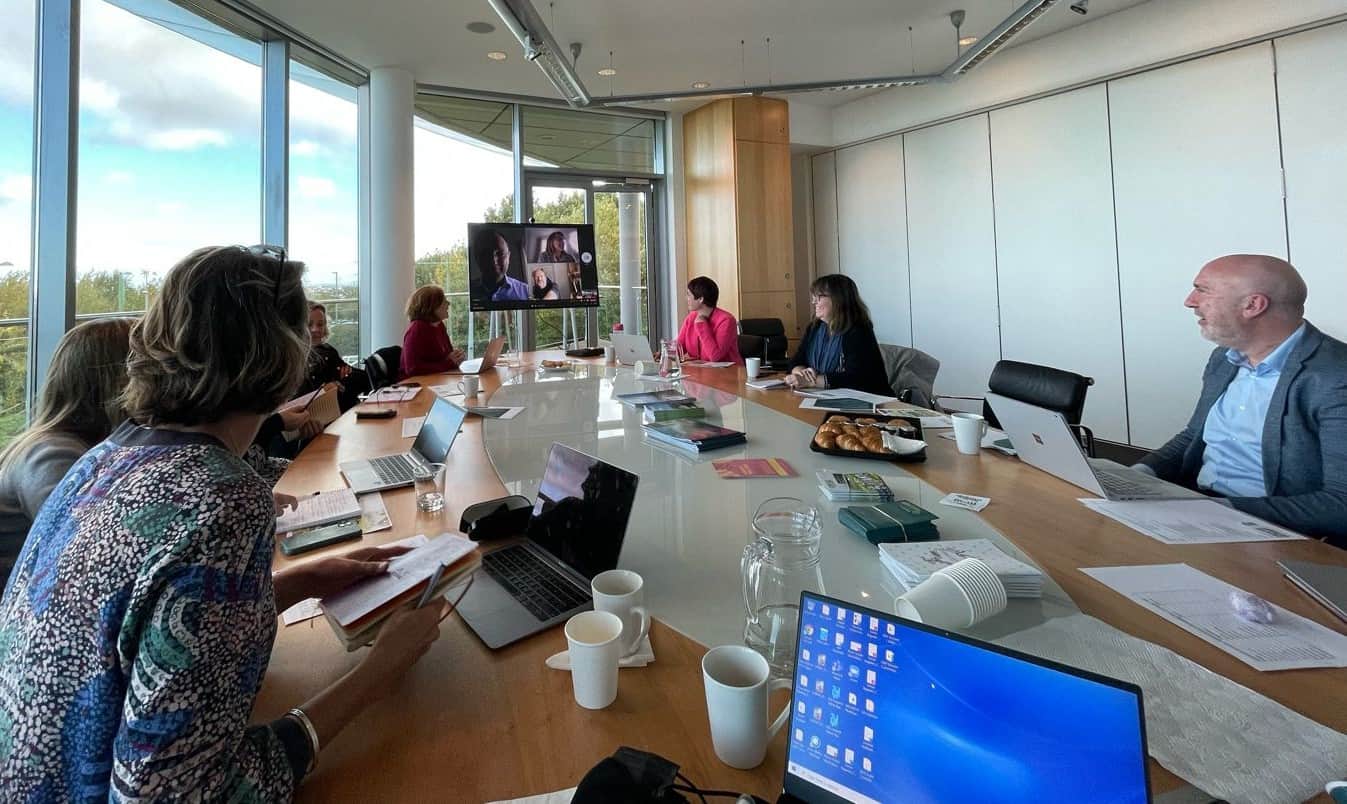 They highlighted the development we would see on our tour and reported on the joined-up approaches of culture and wellness, and how this was manifested in a series of feasibilities studies that are enabling ambitious plans and partnered investment. Kevin explained how the legacy for the development corporation is being established through a Garden City Trust, the first since Letchworth in 1907.
Laura mentioned that the process of co-designing with communities had often taken architects outside their comfort zones. I raised the RIBA Stages and perhaps it being time to consider how co-design and continuous engagement could be referred to more formally, which would influence things like CPDs for architects. Elanor Warwick of Clarion pointed to RIBA Stage 7, legacy and continued engagement, as crucial and not always evident in the current hierarchy. Selina Mason of Lendlease raised the need to strengthen Stage 0 & Stage 1 roles of 'strategic and design-led thinking'. We returned back to this discussion a few times, considering how to embed these new ways of working into architectural practice which may be the methodology that transcends government policy and trends.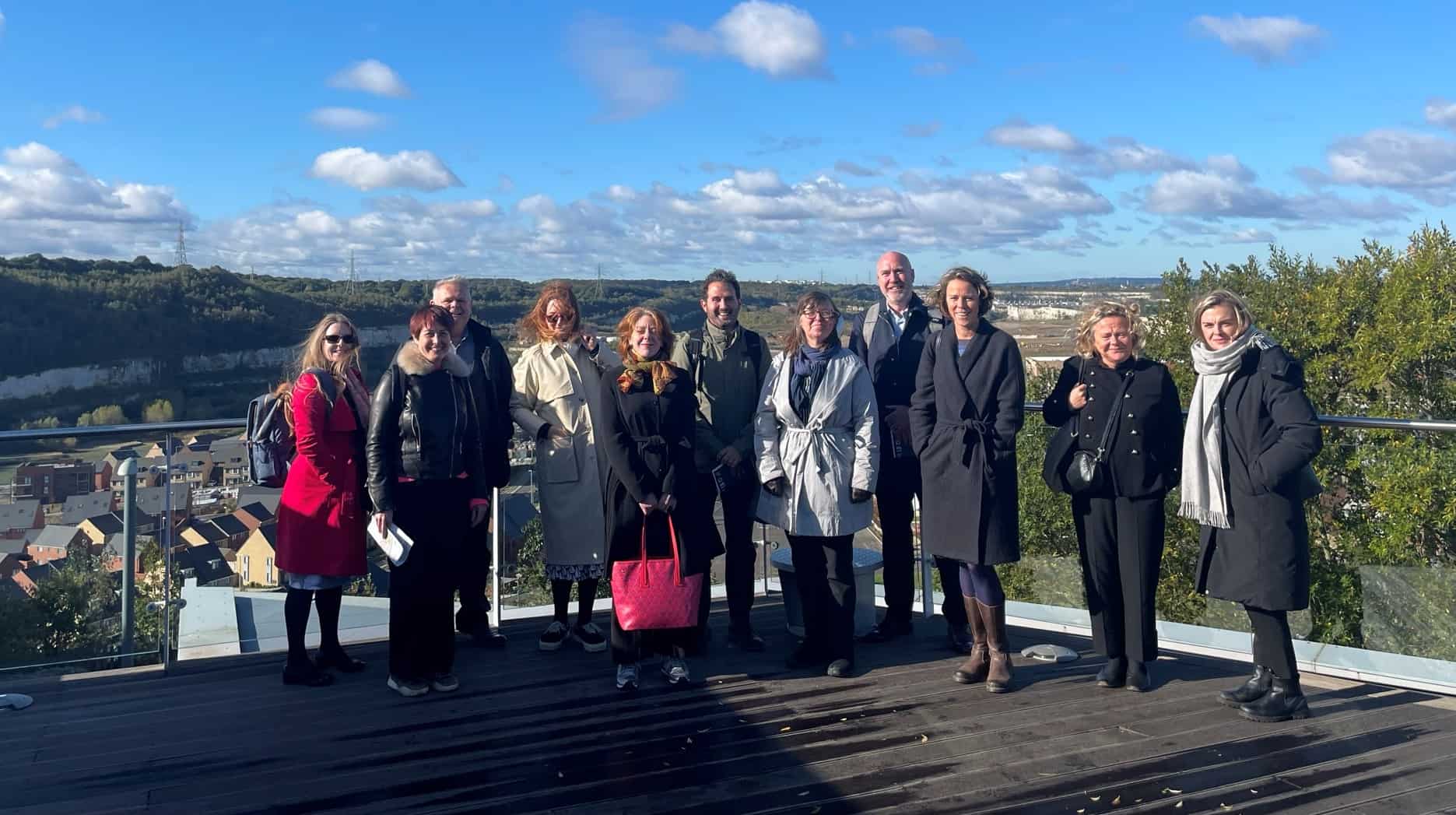 Samer Bagaeen spoke about the Cultural Planning Guidance Model and how this will set out a framework using real-time evaluation tools, so lessons learned can enter into practice without delay. We had a report from Thurrock and their efforts to embed culture into planning through Design Codes and SPDs. Now that Purfleet is 1 of 40 places of focus for DLUHC to attract international investment, the Cultural Strategy for the area becomes even more important and will measure the ESG uplift, in addition to economic benefits.
Emma Wilcox gave a quick update about the Creative Land Trust report on the impact of creative space on the value of residential development. Selina and I had been on the launch panel with Emma and shared the 3.3% uplift in value resulting from creative workspace provision. These figures can be used for proactive, investor-facing discussions to give confidence and set benchmarks for the future. Kevin McGeough said it is just what he needed – a simple figure to provide. David Waterhouse from DLUHC encouraged wider distribution of the report – his department and DCMS could use this evidence. As Selina Mason of Lendlease said;
"Property is now seeing culture is a potential anchor for development but community value goes beyond cultural institutions. The value proposition can be set out with an adjustment in the commercial assessment."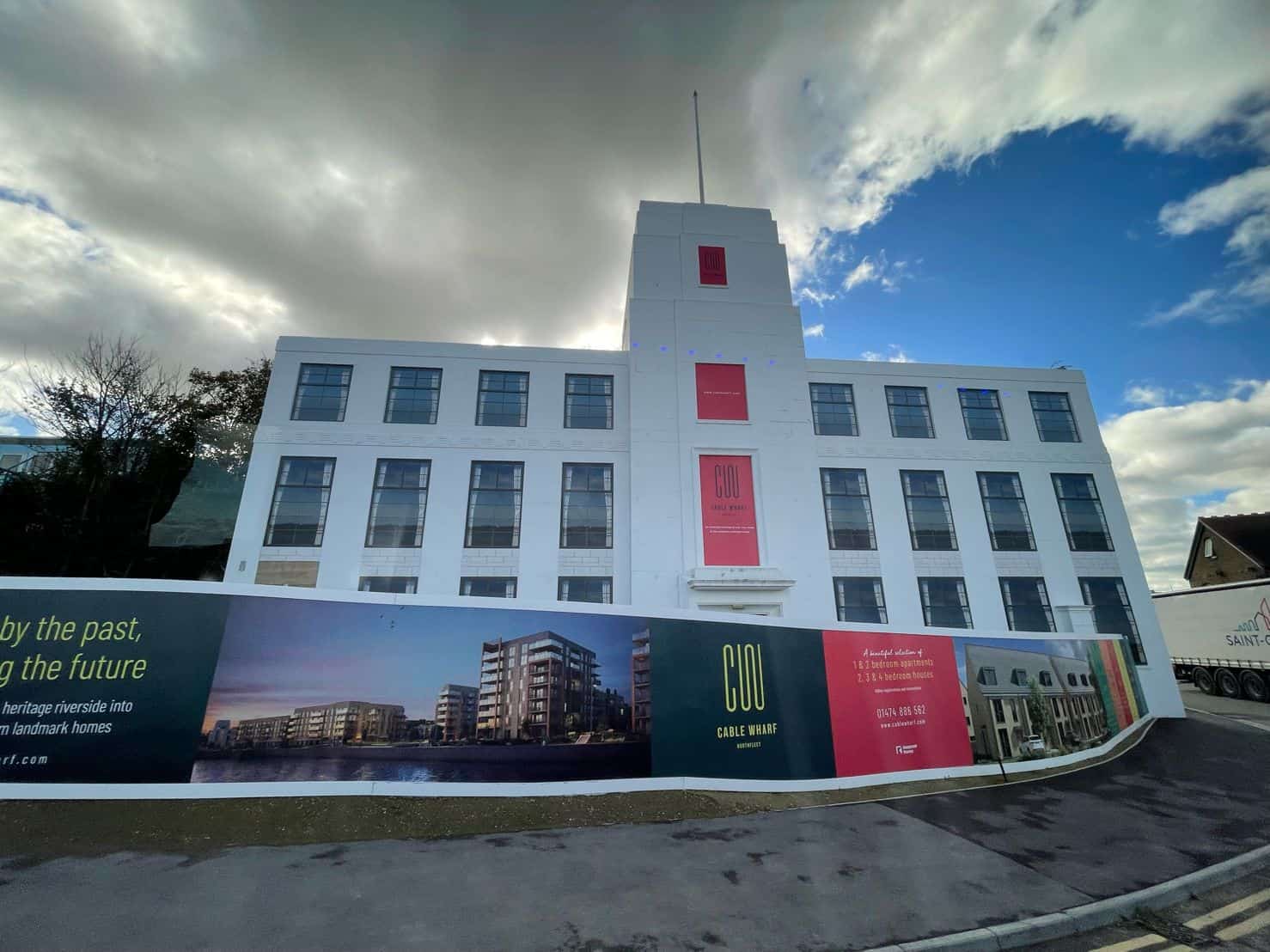 David Waterhouse gave a presentation which was very welcome, explaining how national planning policy now talks about "vision and planning as place curation and the planning system as curator of towns and cities". He acknowledged that cultural assets often address socio-economic inequalities and were an important factor in 'levelling up'.
The Thames Estuary Levelling Up Atlas does a great job of mapping socio-economic groups throughout the Estuary Region. He explained the importance of what is structured with policy and what should be detailed parameters in guidance. There is now a "reference to cultural wellbeing" as part of the social objective to obtain sustainable development. With local design codes tested on 14 different authorities in Phase One of their pilot scheme, there is a confidence that in order to achieve "a well-designed place then climate + community + character will also need culture."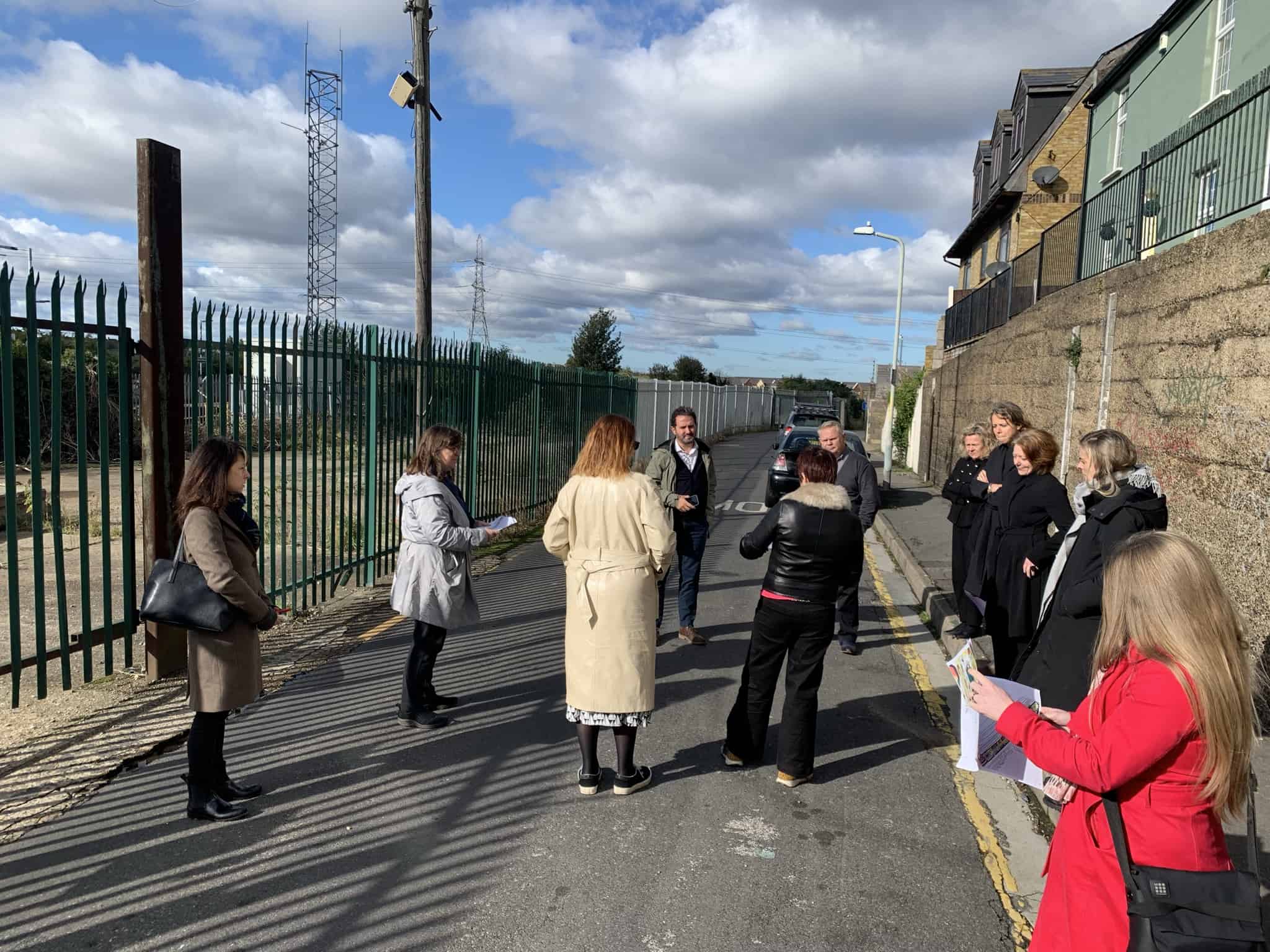 The conversation continued throughout our tour of Ebbsfleet Garden City, seeing these plans in action. The sun came out to spotlight the sites and help us to see the vision of the future for cultural co-location here. Laura Bailey and Emma Wilcox explained how consultation and engagement is helping to shape the briefs. We saw where the Castle Hill Cultural Hub will be placed near the school and community centre, the Alkerden Hub combines essential services integrated with cultural provision, The Foundry will turn the undervalued and industrialised Thamesside area into a place for cultural production, inclusive of the kiln.
Northfleet Station is considering turning the Coach House and adjoining land into a new creative quarter with markets and food growing, breathing life into this small station where Crossrail may eventually terminate with a short walk to connect with HS1 at Ebbsfleet station, and on to France. Berkeley's new modular housing facility is co-located with a pub famous in local folklore. Some of the earlier bridge connections like the zig zag connecting the high ground to HS1 is not for the faint hearted, or to be traversed at night, but new road and pedestrian bridges are now being used for the first time and the impact for local people can't be underestimated.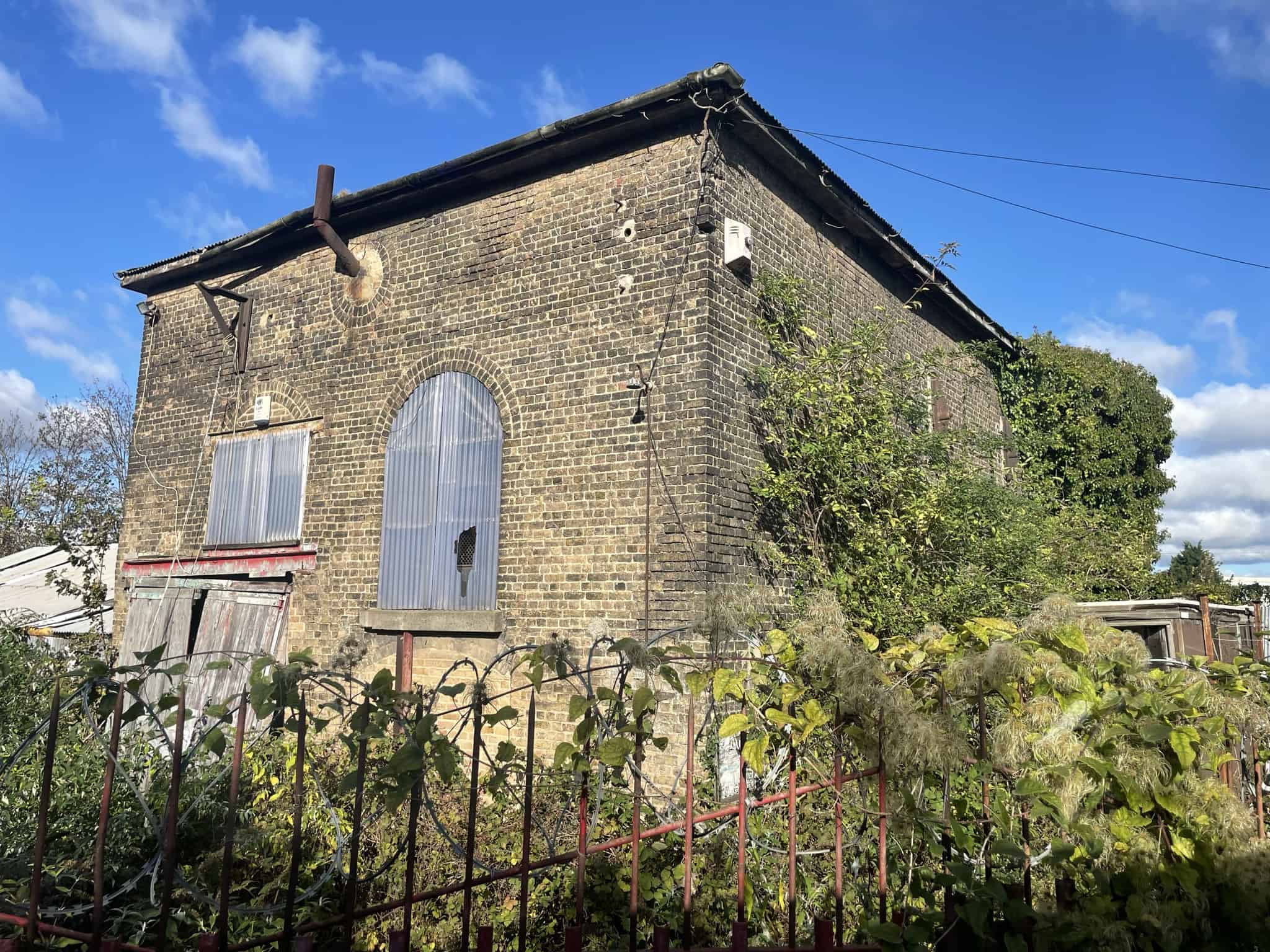 Perhaps the highlight though was Blue Lake. An extraordinary body of water at the base of white cliffs, nestled between communities and industrial sites and roadways. With a small design competition, big ideas came forward and intelligent engineering consultants are now realising the vision of a landmark park and environmentally responsible changes to turn it into a site of wild-swimming, fishing haven and fitness and wellness centre. All it took was a gentle toss into the open sea of creatives, experienced and amateur, to reframe the natural assets in abundance here.