Reimagining A Familiar Face
The brief was to convert Wingate House, a centrally located office building, to hotel use. With added floor area at the rear and a top floor extension, adding up to 30% to the existing floor area. The ground floor uses were to be retained, including the Curzon cinema and ground floor retail. The London Collective assembled a team with Place 54 Architects, CS Consulting (structural engineers), John Walker (former Head of Planning at Westminster Council), Gordon Ingram Associates (Rights of Light) and Rider Levitt Bucknell (cost consultants) to carry out the work.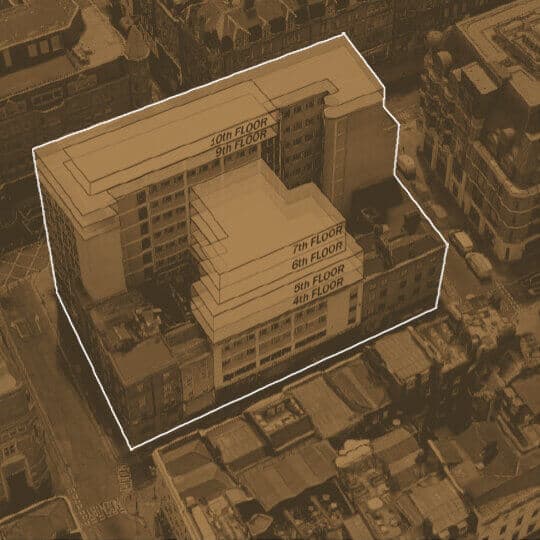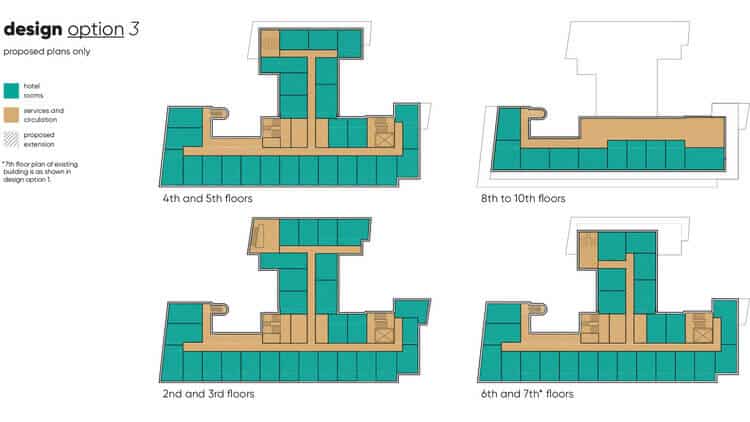 The study was based upon the material available from the vendors agent, Savills, a site visit and desk top studies to determine the development potential. One of the most significant issues for the site was it's identification as a work site for Crossrail 2. The plan also identified a station shaft on the Wingate House block itself. Further investigation indicated these proposals were considered unlikely to be included in updated Crossrail 2 plans although this remained a consideration for any purchaser. Any uplift in value resulting from redevelopment would have to take into account compulsory purchase scenarios arising out of Crossrail 2. Our experience from working on Crossrail 1 projects indicated that the CPO process was mostly well handled and investors/owners were not left out of pocket. Due to the delay of Crossrail 1, the Government is currently quiet on whether Crossrail 2 is going ahead giving a different outlook for the investment horizon.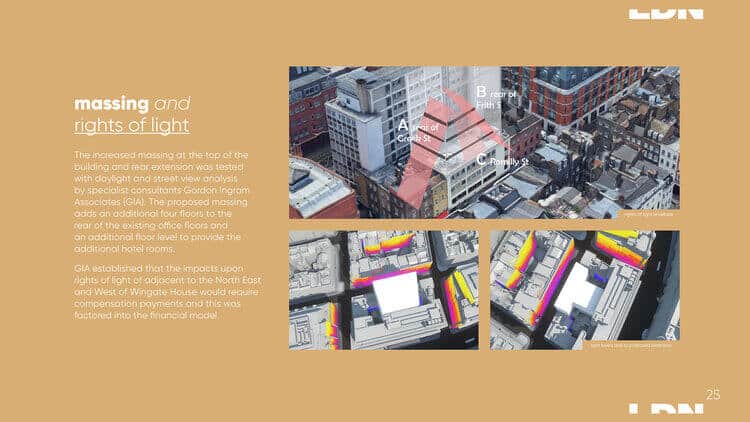 contact us if you would like to see the full case study for Wingate House