On Wednesday 20th November, the LDN Collective held a launch event for members and potential members. We are only a few months old, so this was a fantastic way to celebrate everything that's been achieved so far and look ahead to the future. Before the event, we had 12 members and soon afterwards we were up to 18 extraordinary and talented people! We now have the critical mass and pool of talent to build our client base and add to the exciting projects already underway.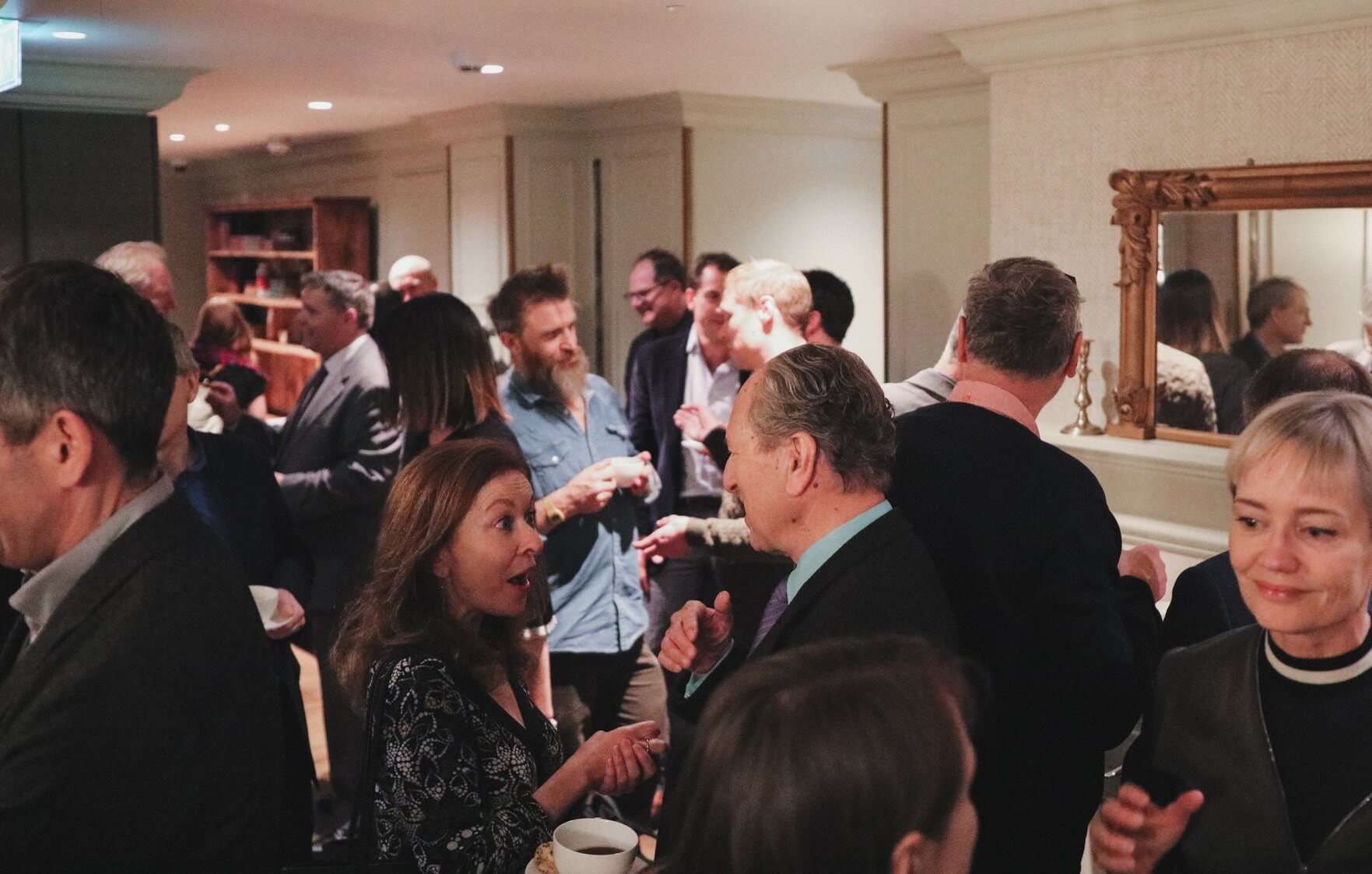 The day started with presentations from our Expert members Simon Sturgis and Shira De Bourbon Parme. Simon is well known as an advisor on carbon emissions in the built environment. He is the author of RICS Whole Life Carbon Assessment and the RIBA's 'Whole Life Carbon for Architects'. He is an advisor to the EU Commission, the Department for Business Energy & Industrial Strategy on 'Building for 2050', the GLA on the new London Plan the UKGBC on 'Advancing Net Zero' and the Labour Party Planning Commission. He advises Developers like British Land, Banks like Schroders and owner occupiers like Google as well as universities and consultancies on the carbon impacts of construction and life cycle. His presentation looked at Whole Life Carbon, sources of emissions and the critical role of built environment professionals in tackling climate change.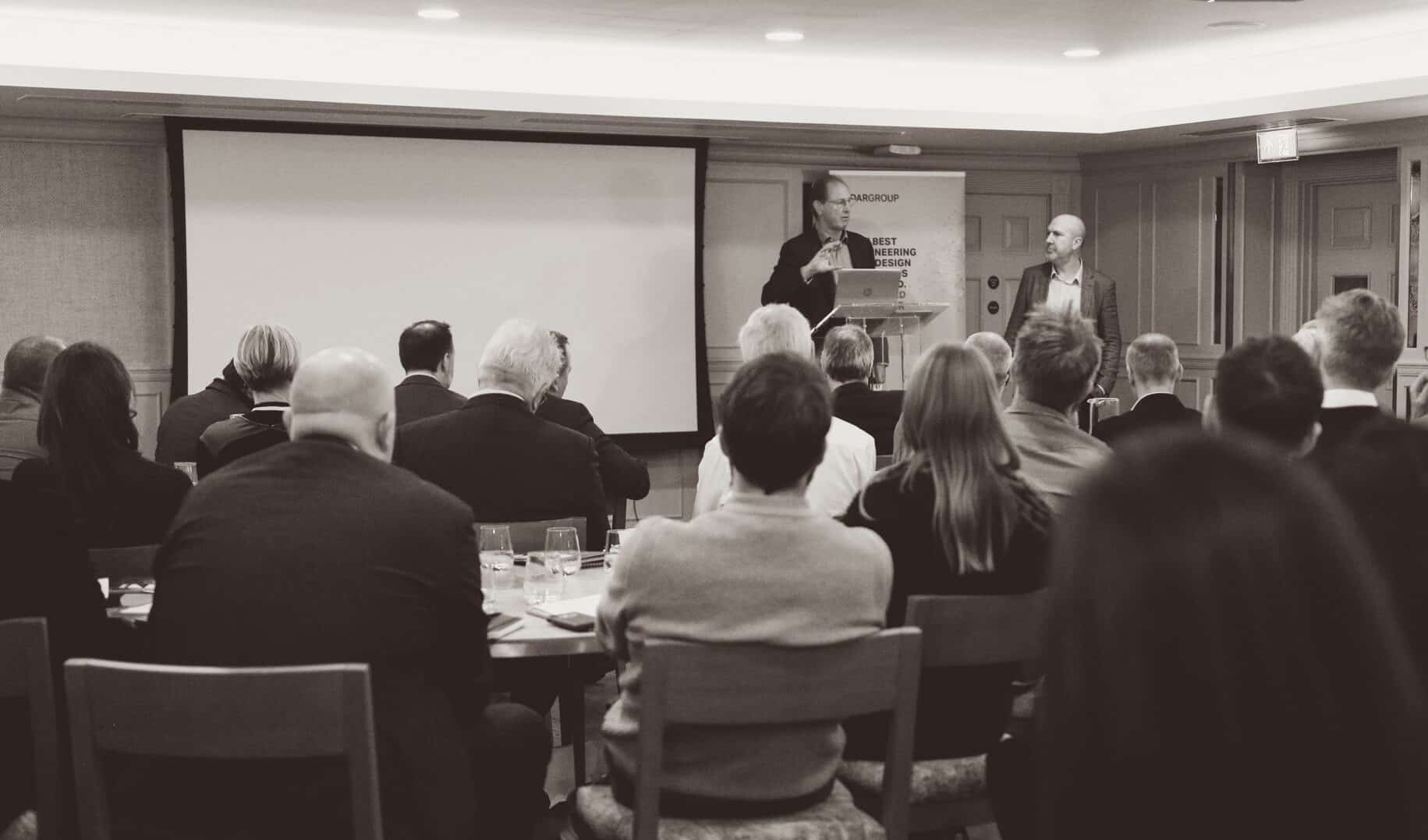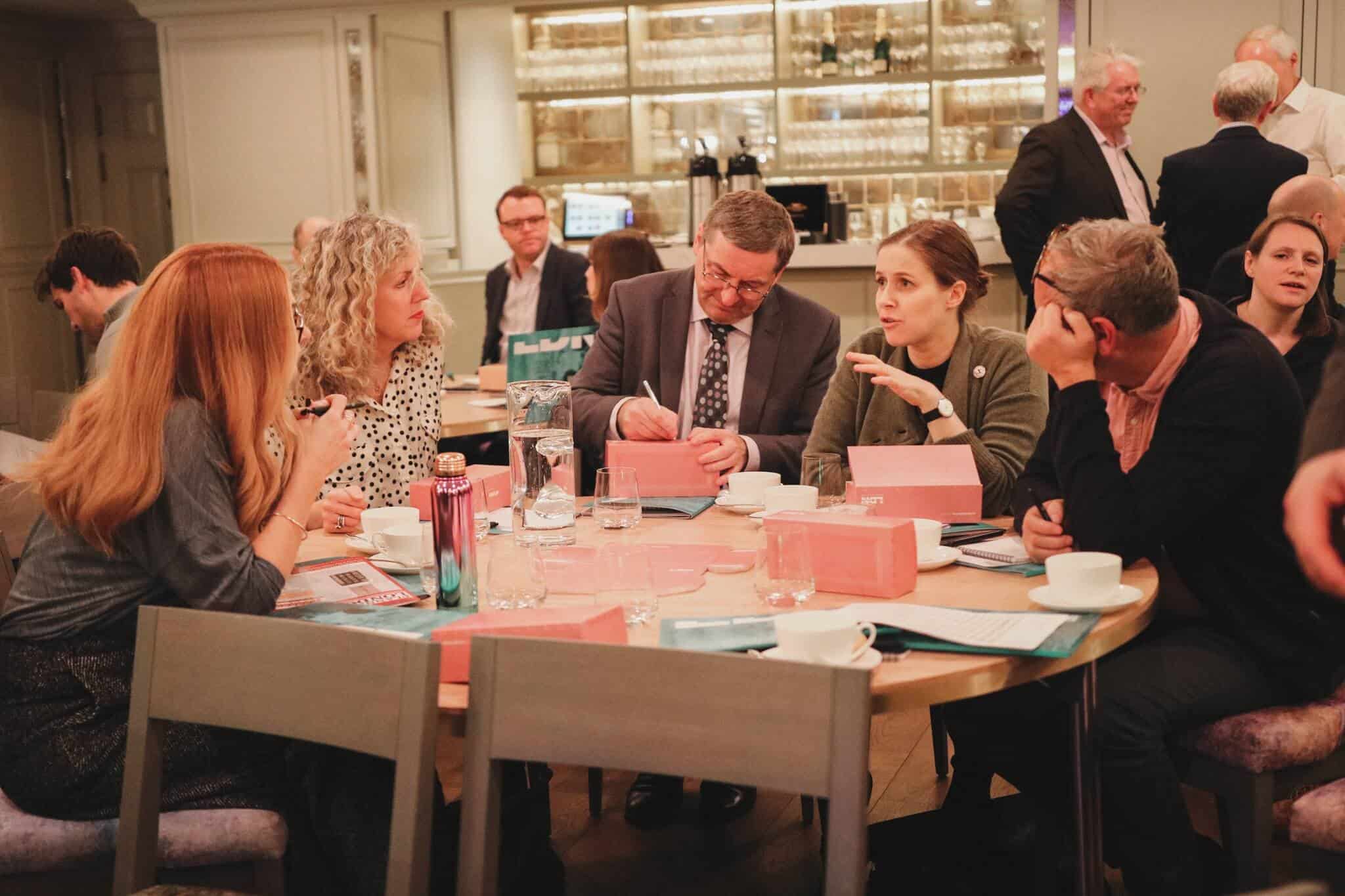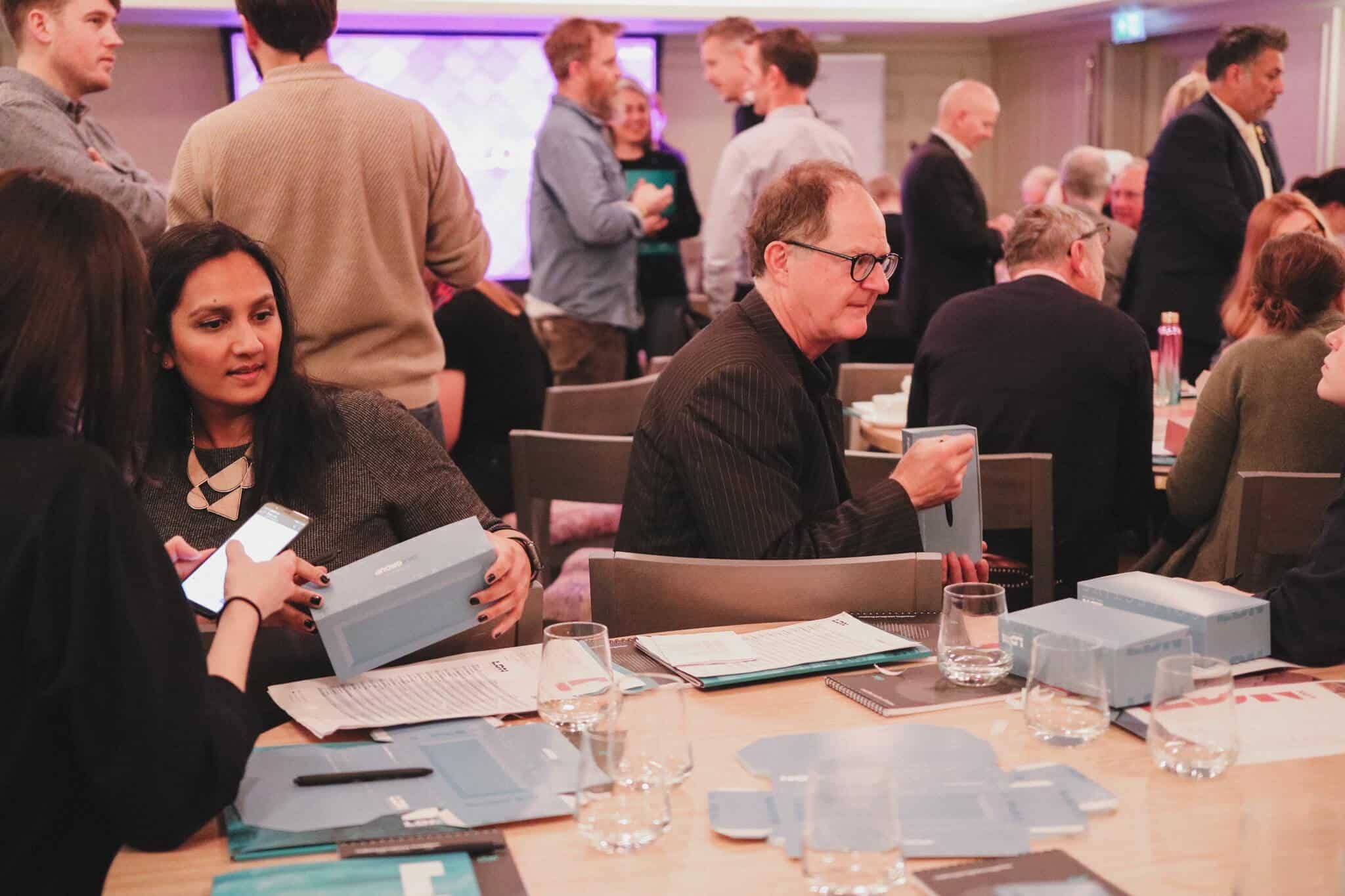 We then heard from our 'Creative' members Luke Farrell and Charlie Peel. Luke is a multi-disciplinary creative director with a focus on building audience-led strategies, stories and experiences for brands. From film & documentary to experiential, immersive storytelling, artistic collaborations, social and digital products and platforms. He's spent over twenty years conceiving, directing and shaping award-winning ideas. Building and leading teams to bring those ideas to life for some of the biggest brands in the world including Disney, Sony, Nike and Citi Bank.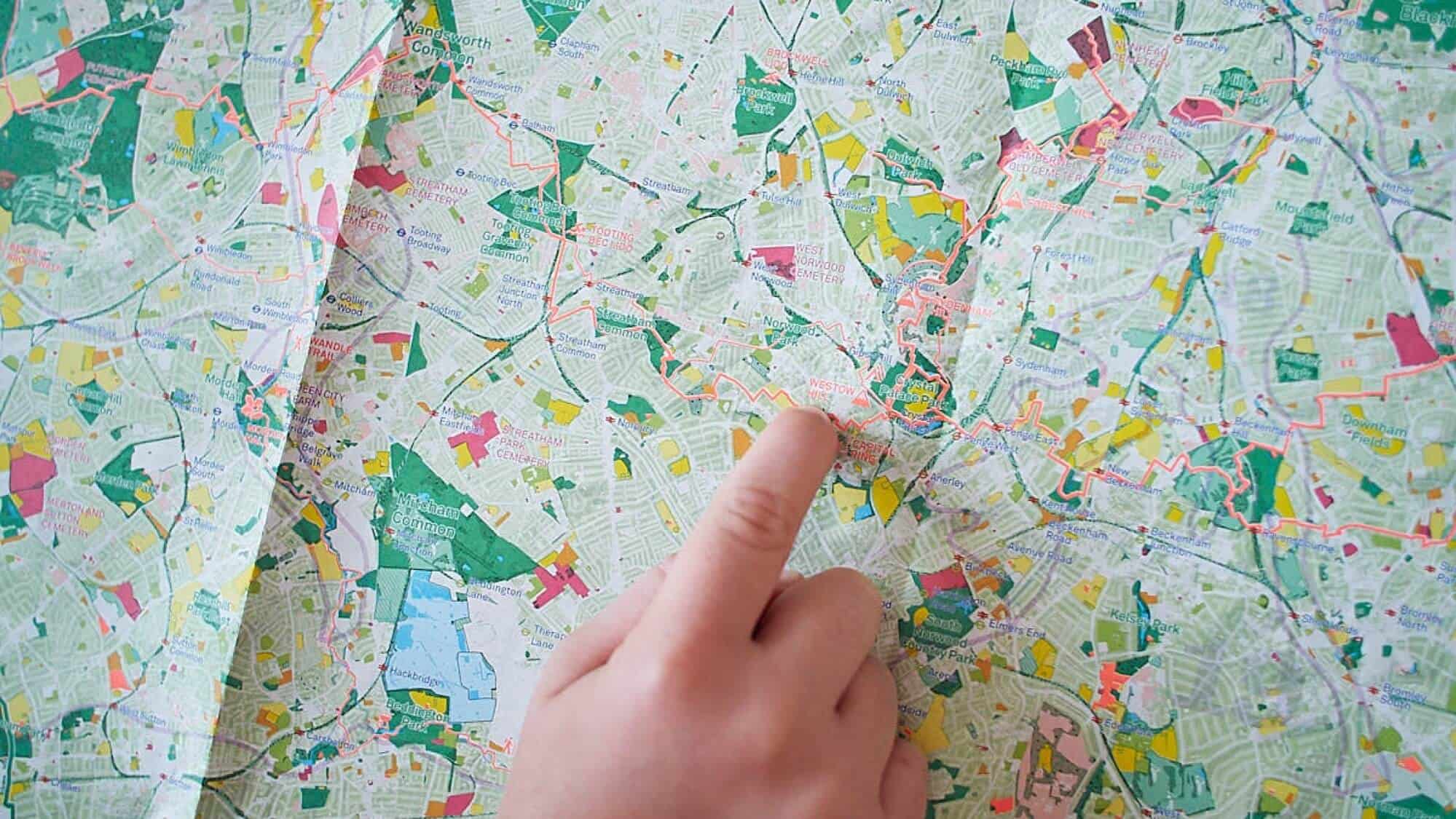 Charlie Peel is the Founder of Urban Good CIC. Charlie has worked for a decade and a half on a range of built environment projects. Beginning his career as a futurologist at the RIBA's think tank, he became their first dedicated sustainability officer in the Public Affairs team. One notable project was Facing Up to Rising Sea Levels netting the greatest coverage and impact of any RIBA project that year after the Stirling Prize, with over £1million in press value and on a budget of only £8,000. He graduated the LSE Cities Programme in 2012 before working alongside me to deliver the Farrell Review of Architecture and the Built Environment. Since then, he has ghost authored several winning procurement documents for significant urban regeneration schemes across the UK for developers like Urban and Civic, from 6,000-12,000 homes.
Urban Good's most public project was communicating the successful campaign to make London a National Park City and creating an image that everybody would get instantly. Their London Map has shipped over 25,000 physical copies into the hands of the public and the image has been seen by millions featuring on BBC, CNN and across social media. Other clients include Friends of the Earth, the Place Alliance, Newcastle City Council and the Berkeley Group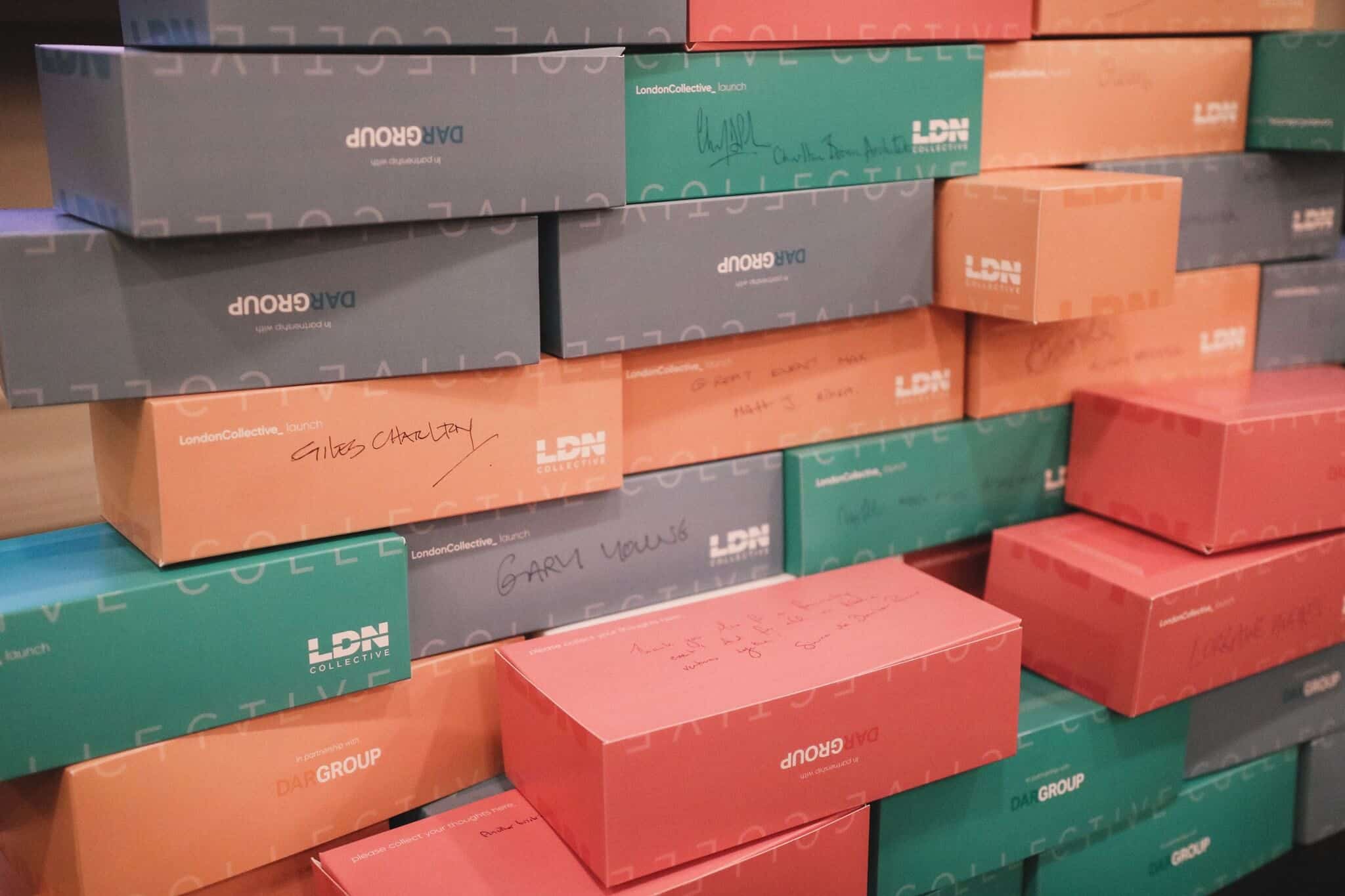 Jo Ashbridge is the Founder and Director of architecture charity, AzuKo. We are delighted to have AzuKo as our charity partner and Jo presented some of the amazing work they have been doing tackling homelessness in Barking and Dagenham and training women living below the poverty line in Bangladesh to strengthen their homes, in an area that suffers from floods, storms and tremors. Tomorrow is #GivingTuesday and every pound you donate is doubled via @BigGive #ChristmasChallenge19. Please support: http://bit.ly/azukobiggive19 A lively debate was then followed by everyone creating their own piece of memorabilia – an LDN branded brick with a section to 'collect your thoughts'.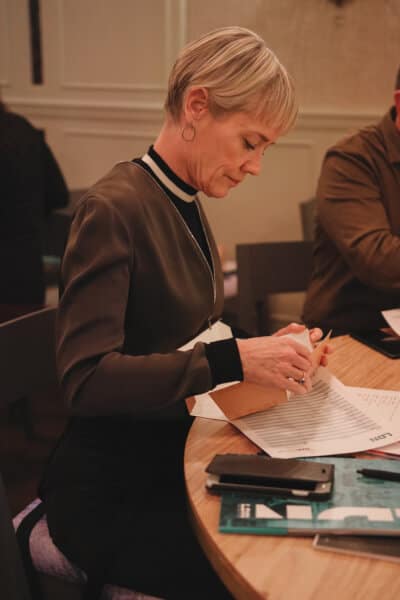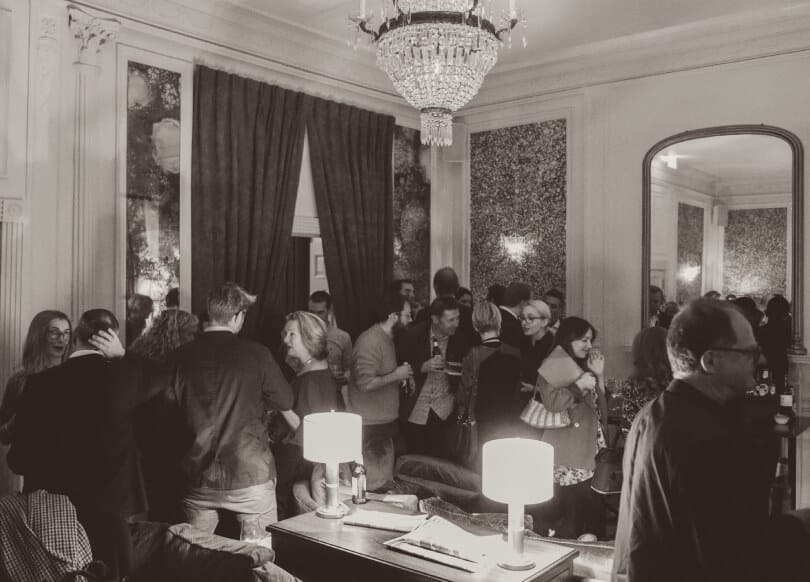 Alison Brooks, the only UK architect to win all three RIBA awards, wrote a poignant piece;
"It's TIME! For new ways of thinking…new ways of creating….new ways of working….new ways of designing our future world together. Our lives depend on it. Looking forward to contributing to this new LDN Collective model"
Watch out for more interesting quotes from the day on social media and our website!
The presentations in the Montagu Lounge were followed by drinks and canapés in the Secret Salon. High energy, intellectual conversation and lots of fun was had by all. The perfect way to round off the day.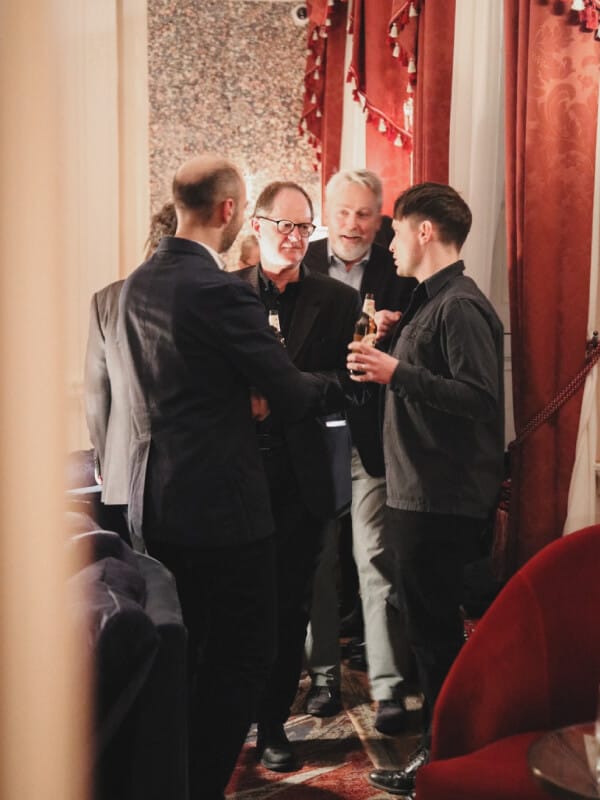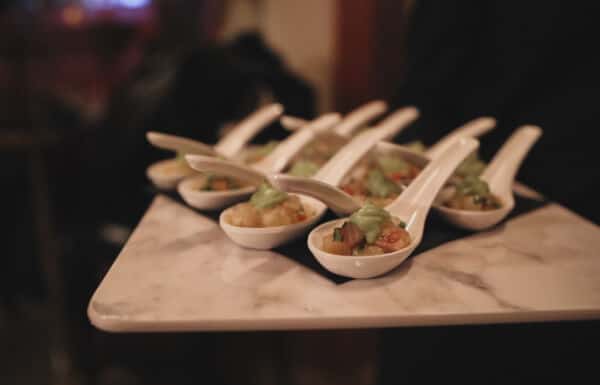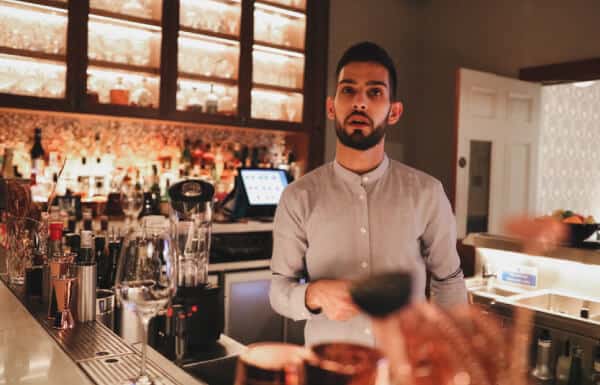 Thanks everyone for coming, the planning has already started for the official launch event in 2020 where clients will be invited to meet our members.
If you want to come along, make sure you sign up as a member and join us at our next monthly members meeting on Thursday 12th December (and don't forget to vote!)